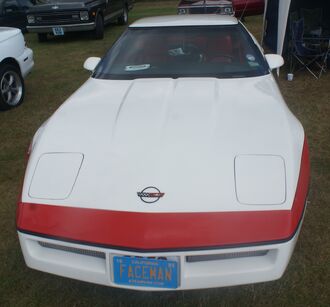 In the 1980's classic TV Show, The A-Team, one of the main characters named Templeton 'Faceman' Peck played by Dirk Benedict drove a Chevrolet Corvette C4.
The car is not seen in the episodes as often as The A-Team van because only two people can fit in it at a time. The A-Team consisted of four members plus Amy or Tawnia (as well as at times the people they are helping). As a result, you didn't see the Vette that often.
You usually see the Vette when the team is just grouping together at the beginning of an episode or if the team needs to go somewhere in more style than the full size GMC Vandura van, for example, a posh golf club.
Community content is available under
CC-BY-SA
unless otherwise noted.